April 1, 2020 at 12:36 pm
#73211
James Foxall
Thanks Mark! In the spirit of the chat today on studio design I thought I'd throw up some photos.
When my son was old enough to play an instrument, he wasn't interested in guitar (of course not, I had a bunch of them. lol) He wanted drums, so it was a good time to extend the studio about three feet. Here you can see the work in progress, and in the second shot you can see the double-wall construction. I thought I had figured out the best way to run power but unfortunately I do have a hum in the mic cables in the wall so I can't use those runs that go to the other side of the studio. Lessons learned.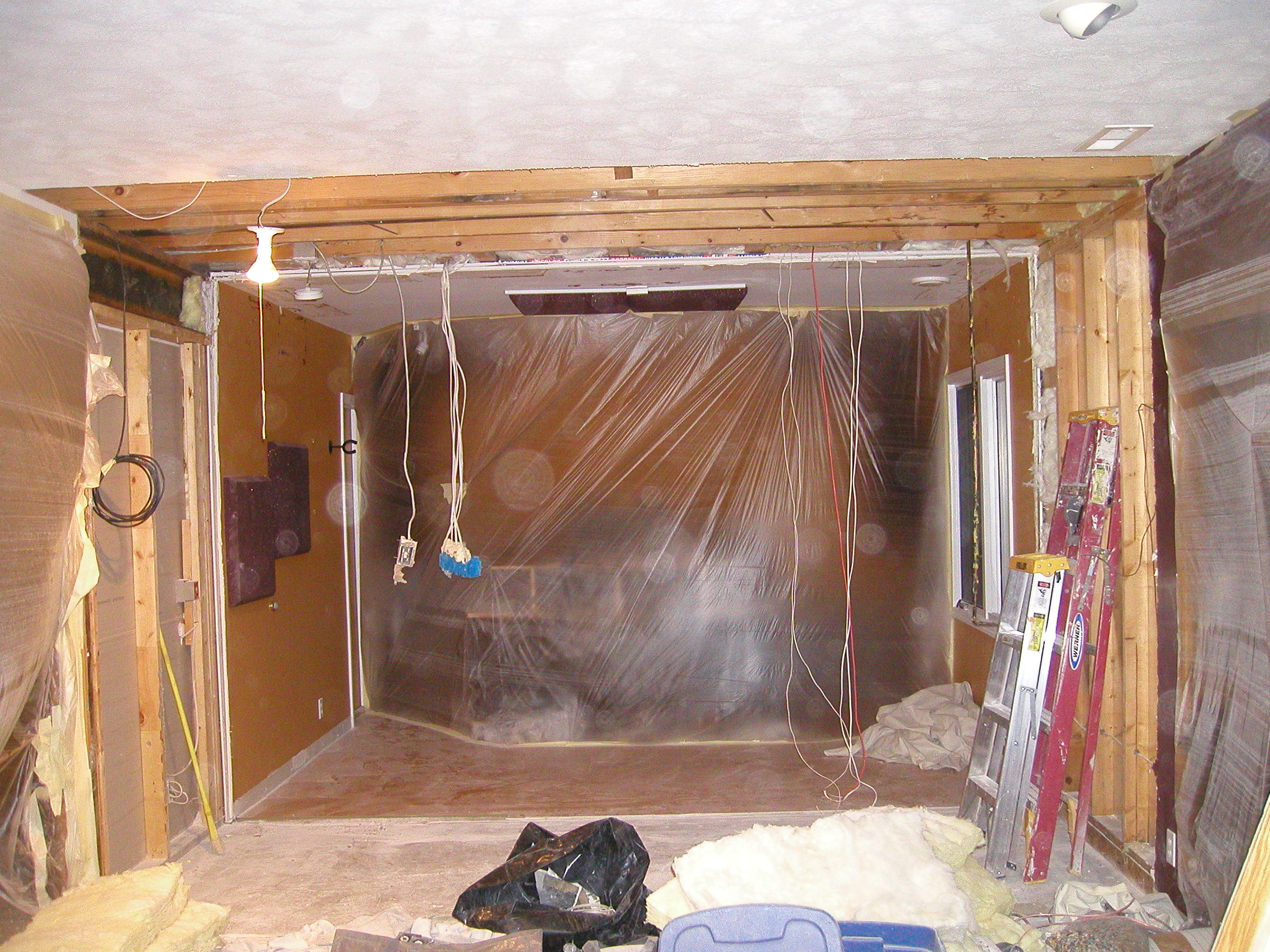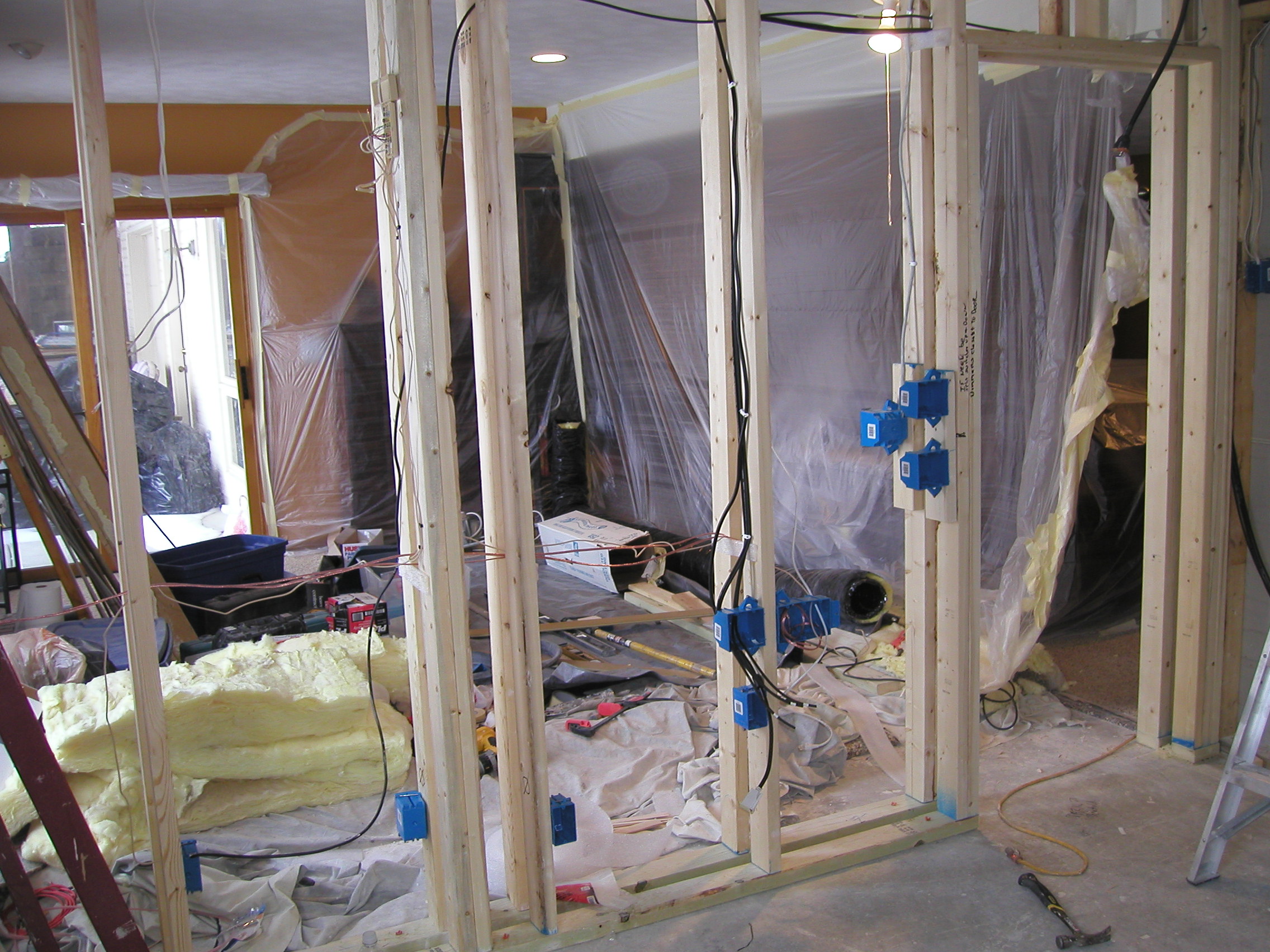 After upgrading my monitors it became really apparent I needed to do more for bass in the room. Here you can see two corner traps, a trap to go behind a couch, and the cloud (the one with the holes).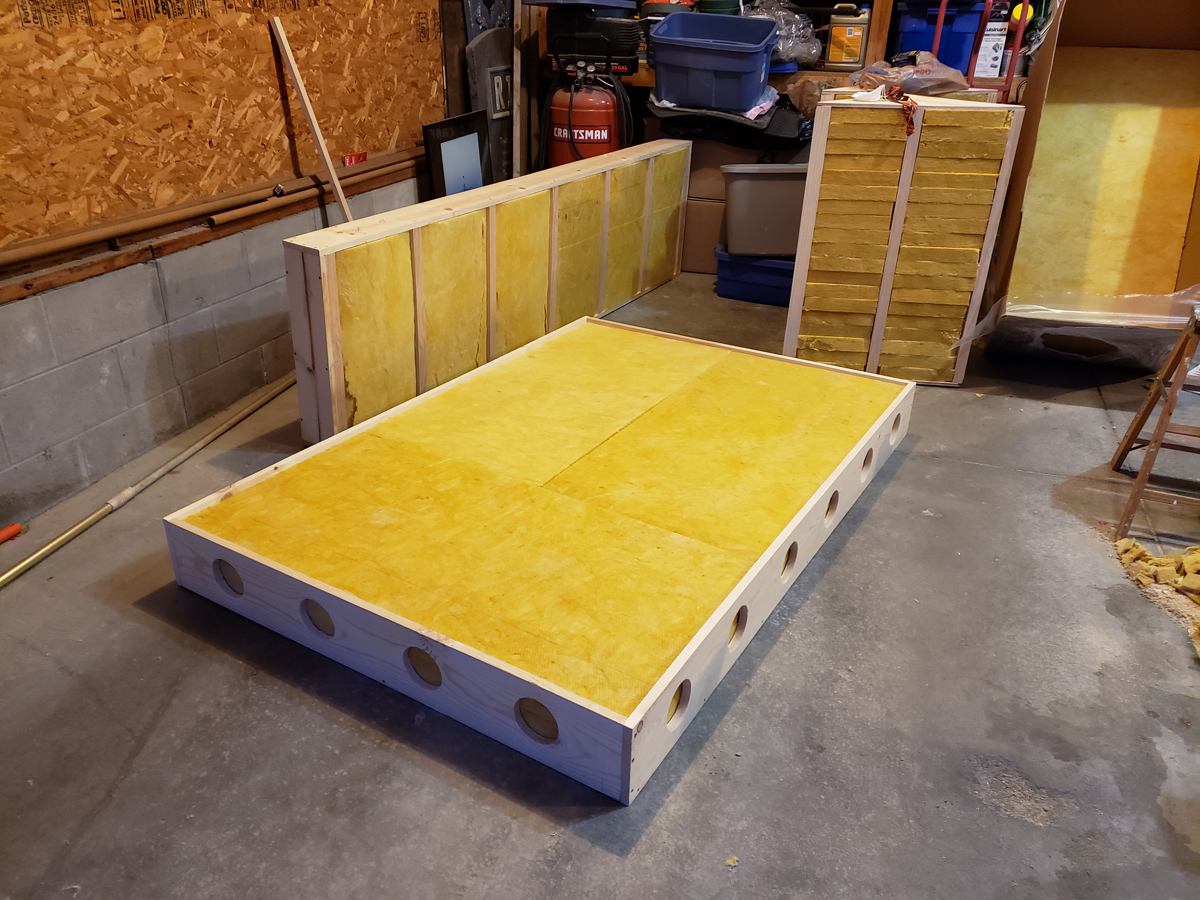 and here is a close up of a corner trap: